full services - you don't have to be on your own. we are here since 2003!
Our Crowd Fundraising Software is tested, proven, and ready to launch as an off-the-shelf package. However, if you wish to further customize it in any shape or form, our team is ready.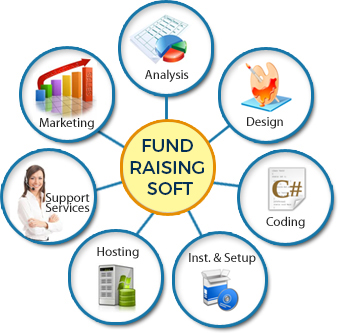 Analysis - We will work with you to define your business needs and then recommend technical solutions to meet those needs. For example, does your business require your fundraising platform to be in multiple languages and to be able to process international transactions?
Design - Do you have the need to customize the look and feel of your site to compliment your branding strategy as well as your company's colors and theme?
Coding - Do you have the need to customize any of the business or marketing reports that we have built-in?
Installation & Setup - You don't have to know a thing about server setup and website configuration. That's our job! Sit back and let our professional team do it for you.
Hosting - We offer Hosting Solutions with our state-of-the-art dedicated servers designed to meet your customer's demand and your budget. You do have the option to host it elsewhere.
Service Support - 24/7 technical support and maintenance.
Marketing - We offer Internet Marketing Services specifically designed for our online crowd fundraising platform including pay-per-click management, social media, search engine optimization, and mass email marketing.